Health instructions in force at Complex INS Québec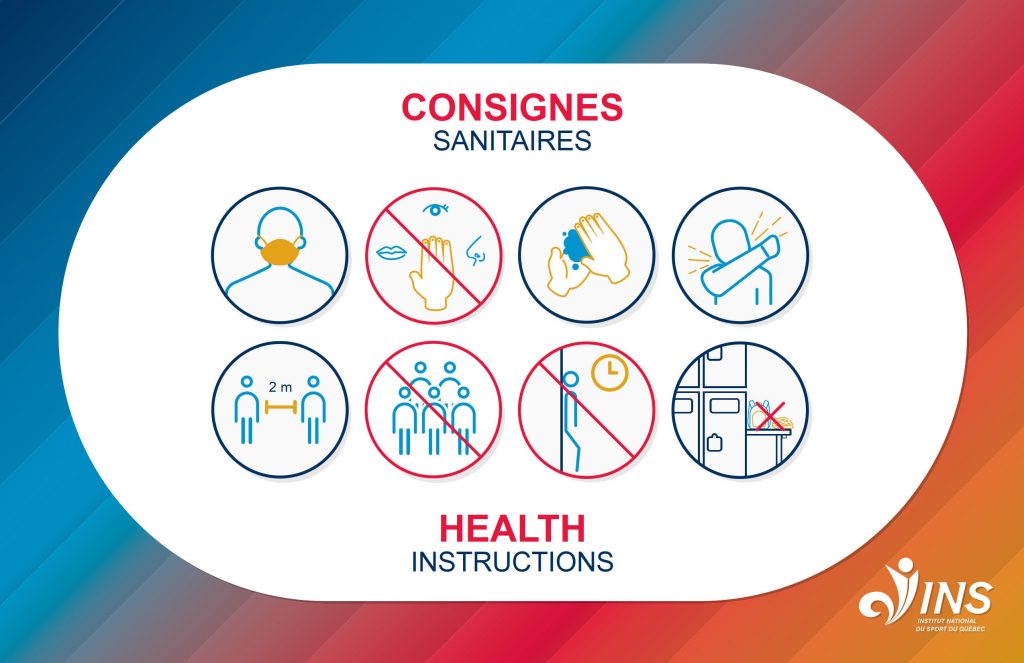 QUESTIONNAIRES
It is mandatory to complete the daily screening questionnaire within 4 hours before coming to the Institute.
Please choose the status that represents you to complete your form
You have access to GDS or Athéna
You do not have access to any of the Institute's portals
Staff without access to GDS
Video - Safe Return at the Complex
It is mandatory to view the video "For a safe return at INS Québec Complex" before coming to the Complex.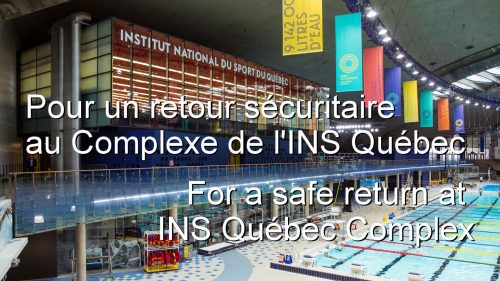 Expert advice on how to cope with the pandemic
The experts at INS Québec have produced a range of content to help athletes and coaches cope with the challenges caused by the pandemic.
Sport Medicine Advisory Committee
Update #21 - July 15, 2020
Update #20 – June 30, 2020