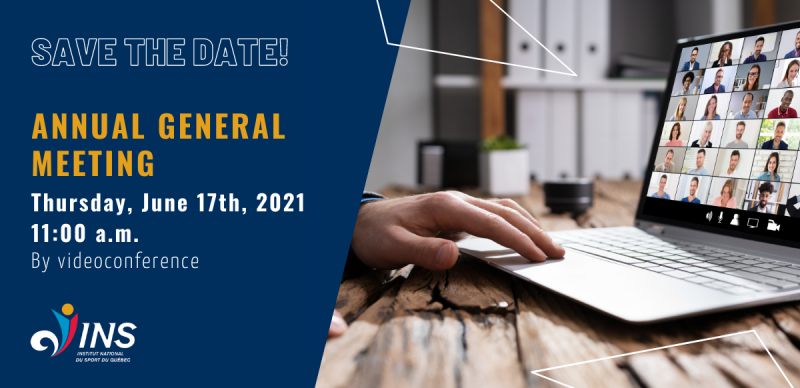 Annual General Meeting
The Institut national du sport du Québec invites you to mark your calendar for June 17th 2021 – 11:00 AM, so you can join us for our Annual General Meeting.
All members are invited to participate to this event:
Athletes supported by the Équipe Québec program
Coaches in the Équipe Québec program
National and provincial sports organizations that have a service agreement with INS Québec
Associate members
Honorary members and members of the INS Québec Board of Directors
More info to come.
Registration: to be confirmed
Registration deadline: to be confirmed
A Webex link to join the meeting will be sent the day before the event.