Strength and conditioning professional development
Professional development activities in the strength and conditioning field are available in the form of theoretical and practical modules to train practitioners for the specialist work required in high-level sport.
After completing the various development activities, the strength and conditioning coach will be able to work with all those involved in a collaborative way to contribute to athlete success by developing and supervising effective and targeted strength and conditioning programs.
THEMES
Almost 140 hours of lessons divided into 5 training modules offered à la carte (each of the modules can be taken independently of each other). The four themes are:
Modules
Module 1
Strength and conditioning assessment
Assessing and monitoring the physical condition of the athletes across different sports.
Module 2
Strength and conditioning planning
Understanding annual training plans in order to help create them and to tailor activities.
Modules 3.1 & 3.2
Strength and conditioning activities for different sports
Effectively applying anatomical and biomechanical principles of the human body to oversee strength and conditioning sessions and to provide optimal feedback. Developing efficient regimes to ensure athlete development.
Module 4
Preventing injuries and managing injured athletes
Managing injured athletes in conjunction with health professionals (and other relevant specialists). Planning and supervising training sessions to ensure optimal injury risk management.
Fédération des kinésiologues du Québec
Each hour of training equates to a credit for accredited members of the Fédération des kinésiologues du Québec (FKQ).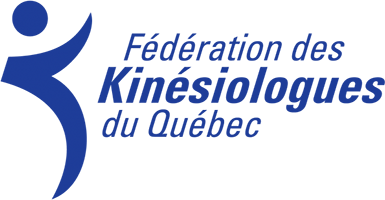 National Strength and Conditioning Association
Each module also awards two continuing education units with the National Strength and Conditioning Association (NSCA).