Benoit Huot joins INS Québec Board of directors
 July 8, 2019
THE PARALYMPIAN BENOIT HUOT JOINS THE BOARD OF DIRECTORS OF INS QUÉBEC AND YOUNG BUSINESS PEOPLE NAMED AS AMBASSADORS
Tom Quinn re-elected as Chairman for a 4th term and announcement of the establishment of the Circle of Presidents of INS Québec Network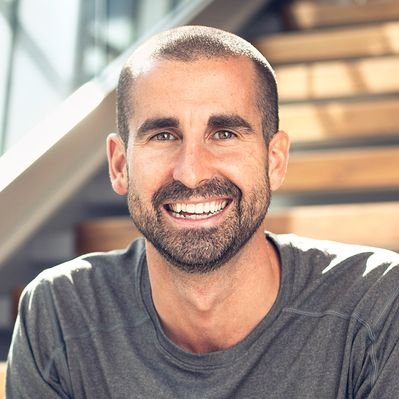 Montreal, July 8, 2019 — The multiple Paralympic medallist Mr. Benoit Huot is one of the new members of the Board of Directors of the Institut national du sport du Québec (INS Québec), elected on Thursday at the organization's annual meeting. A former athlete of the national synchronized swimming team and today a successful young entrepreneur in Estrie, Mrs. Laurie-Anne Bédard also joined the board for the first time. Mr. François Racine and Mrs. Ariane Loignon were both re-elected for another term. Mr. Tom Quinn was re-elected as Chairman of the Board for a fourth term. Mr. Racine became Vice-Chairman of the Board while Mr. Jean Dupré was appointed Secretary-Treasurer.
The balance sheet for 2018-2019 (ending March 31, 2019) is presented in three parts: 1) Help more and more athletes, 2) Generate autonomous revenues and 3) Promote a safe sporting environment.
Helping more and more athletes: In collaboration with its partners, INS Québec served more athletes throughout its network than in the previous year. There was a 9% increase in regional multi-sport training centres, 17% in single-sport training centres and 12% at the Institute Complex located in the Olympic Park. The Institute was also able to provide services to over 80 identified Elite and Relève athletes from 30 sports in six regions that are not affiliated with a regional multi-sport training centre.
Generating autonomous revenues: INS Québec is committed to a process that will help generate a significant part of autonomous revenues in order to complete its financing. Generating autonomous revenues allows for better financial planning, but also lets our financial backers know that the organization contributes to ensuring its sustainability and the pursuit of its mission. Generating autonomous revenue also involves the development of collaborations and partnerships with the private sector, such as professional sports organizations and firms engaged in research and innovation.
Promoting a safe sporting environment: The sports community has become aware of the urgency to take action in implementing policies and tools to ensure a sports environment free from violence, abuse and harassment. INS Québec wants to be part of the solution, and is therefore continuing with its efforts and initiatives in this regard, thereby reassuring governments and members of the sports community of its collaboration. With this in mind, the Institute reiterates to regional training centres, sports federations and all their partners, the importance of developing standardized guidelines for the prevention of abuse and harassment as well as the creation of a code of ethics and the enforcement of sanctions.
INS Québec Committee of Ambassadors
INS Québec made the most of its annual meeting to announce the creation of the "INS Québec Committee of Ambassadors", a group of young people from the business community. In addition to contributing to the Institute's outreach by giving them access to their networks in the business community, this group will advise the Institute on creating new ideas and developing revenue generation strategies.
The "INS Québec Committee of Ambassadors" will be chaired by Mr. Sacha Vaillancourt (BFL Canada) and the first members of the group are: Mr. Alexandre Bilodeau, CPA (KPMG Canada), Mrs. Marie-Laurence Boivin (KPMG Canada), Mr. Peter Moraitis (Lapointe Rosenstein Marchand Melançon), Mr. Frédérick Poulin (Normandin Beaudry) and Mr. Serge Vallières (Tact Intelligence-conseil). Other ambassadors will be added shortly and the official launch of this initiative will take place a little later this year.
Establishment of the Circle of Presidents of INS Québec Network
The establishment of the "Circle of Presidents of INS Québec Network" was announced at the annual meeting. Under the leadership of Chair Tom Quinn, this forum will bring together the Presidents of the eight Regional Multi-Sport Training Centers with the mandate to optimize collaboration with and among regional players within the INS Québec network. This initiative will be an opportunity to think about the organization and deployment of services and programs that are offered in the regions in order to identify areas for improvement and innovation.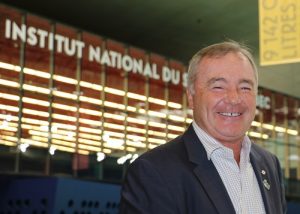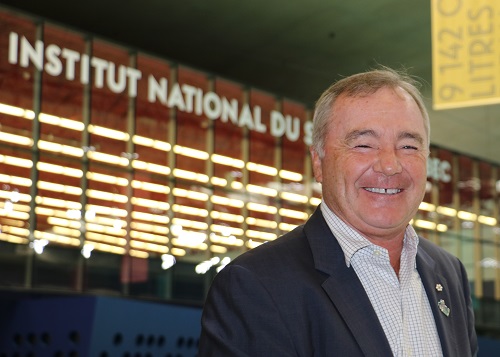 Quotation
"The Institut national du sport du Québec will continue to develop its expertise to play an essential role in the development of Québec and Canadian athletes, thereby contributing to the promotion of sports for all. Whether within the Board of Directors or through the creation of the INS Québec Committee of Ambassadors, the Institute wishes to make a place for succession in order to ensure both its sustainability and its vitality. The combination of experience and energy will allow us to continue our quest for innovation."
Tom Quinn, Chairman of the Board of Directors, INS Québec
– 30 –