Tokyo Paralympics Games – Almost all Québec athletes were supported by INS Québec
 August 19, 2021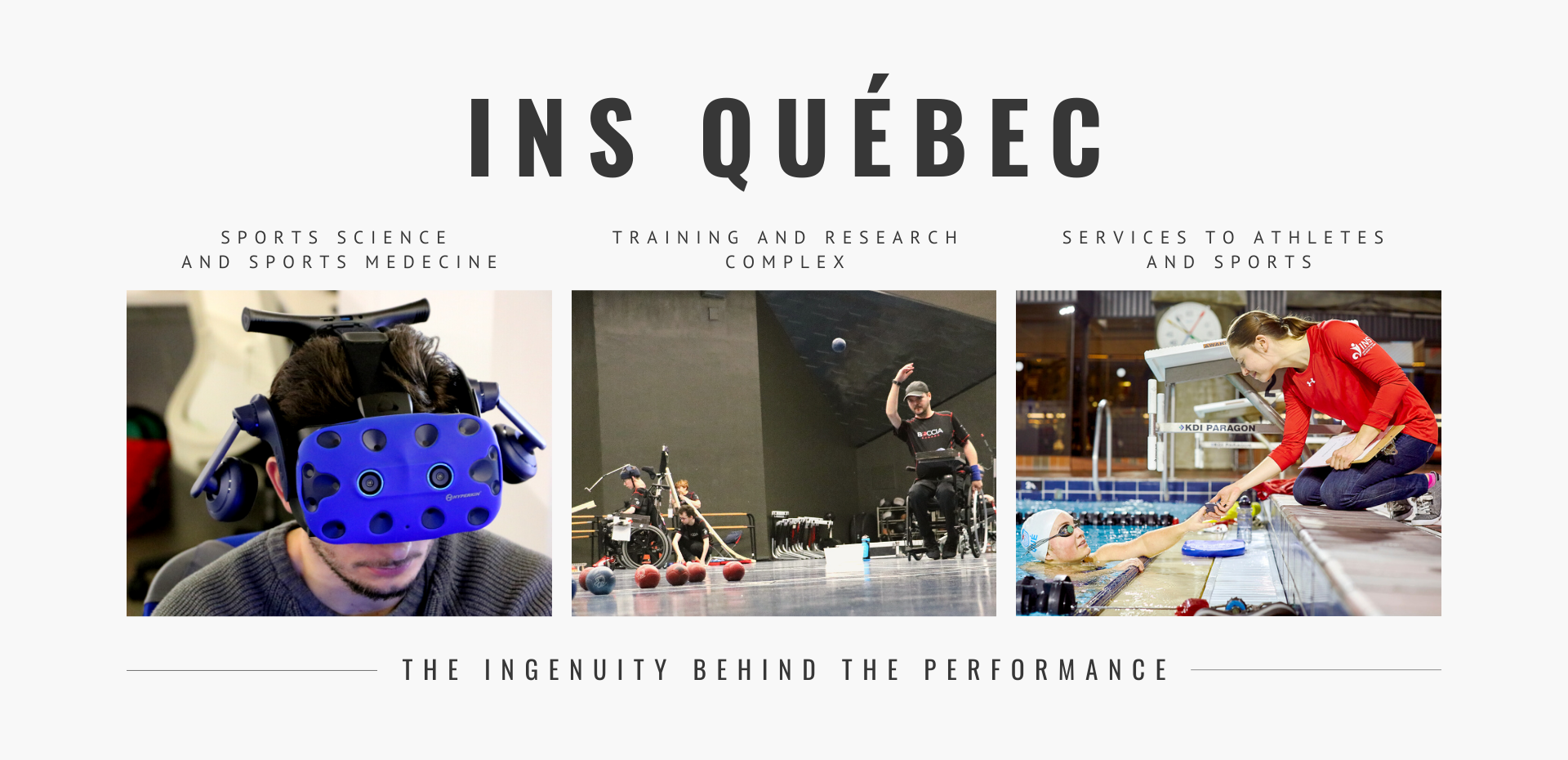 ALMOST ALL QUÉBEC ATHLETES* AT THE TOKYO PARALYMPIC GAMES WERE SUPPORTED BY INS QUÉBEC
The Institut national du sport du Québec (INS Québec) and members of its network are proud to have supported 31 of the 34* athletes who are from or trained in Québec in preparing for the Tokyo Paralympic Games. This represents almost a quarter (24.2%) of the 128 athletes selected to represent Canada in Tokyo.
"The experts at INS Québec witnessed first-hand the commitment and determination that the athletes and their entourage demonstrated as they prepared for the Tokyo Paralympic Games. While the circumstances they faced were exceptional, their response was even more so. We are proud to have been able to support them," said Yves Hamelin, Vice-President of Performance Services at INS Québec. "Whether in sports science, sports medicine or training support, the current circumstances have meant that our experts have had to demonstrate ingenuity and innovation in order to enable the athletes to prepare to the best of their ability."
Six INS Québec experts to support Team Canada at the Paralympics
As well as helping them prepare, six experts from INS Québec will provide direct support to Team Canada during the Tokyo Paralympics.
The para-swimming team will be relying on Dr. Andréane Bourgeois and exercise physiologist Myriam Paquette, who will both be on site in Japan. They will be supported from Montréal by strength and conditioning coach Alexandre Clark, and by medical and scientific technical advisor Evelyne Dubé, who will conduct video analysis of the races.
Psychologist and mental performance consultant Amélie Soulard will provide remote support to the boccia athletes and coaches. Finally, the Paralympic cycling team will be relying on strength and conditioning coach François Raymond, who will plan warm-up and muscle activation exercises remotely, in addition to monitoring training load.
* INS Québec considers "athletes from Québec" to mean those who have mentioned Québec as their hometown province or province of residence, or those who train predominantly in Québec, resulting in a total of 34 athletes. The Canadian Paralympic Committee only considers the hometown province in its total of 28 Québec athletes. See the list of the 34 athletes from Québec below.
– 30 –
Athletes from Québec supported by the INS Québec Network
Athletes from Québec supported by the INS Québec Network
Québec athletes outside INS Québec network
Québec athletes outside INS Québec network