MYRIAM PAQUETTE RECEIVES THE SPIN SUMMIT'S YOUNG INVESTIGATOR AWARD
 October 28, 2020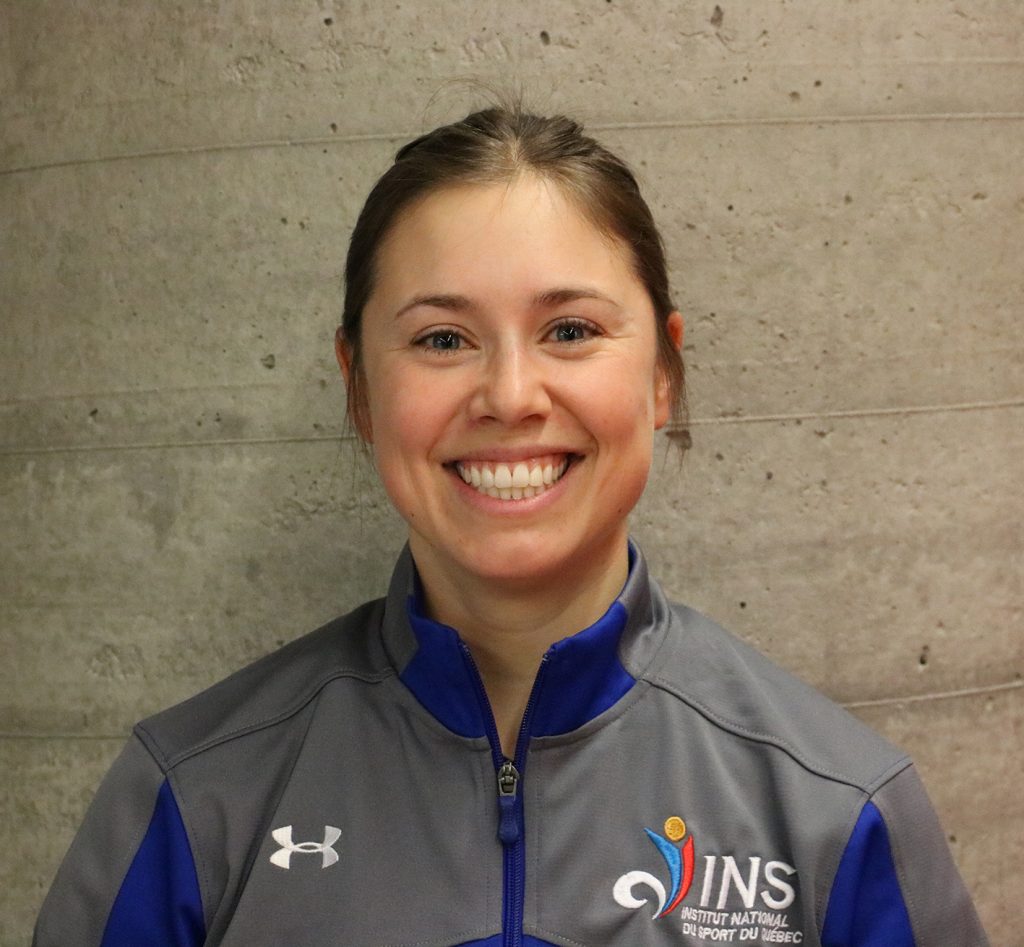 MYRIAM PAQUETTE, EXERCISE PHYSIOLOGIST AT INS QUÉBEC, RECEIVES THE SPIN SUMMIT'S YOUNG INVESTIGATOR AWARD
Montreal, October 26, 2020 — Myriam Paquette, Exercise Physiologist at Institut national du sport du Québec (INS Québec) received the Young Investigator Award at the 15th SPort INnovation (SPIN) Summit, organized by Own the Podium, for her presentation entitled "Performance and physiological changes following two types of interval training in trained kayakers" (Effect of two types of interval training on muscle oxygenation and performance in sprint kayaking). This annual conference is Canada's leading-edge symposium for professional development and networking in the areas of applied sports science, sports medicine and innovation.
Initially selected from among the finalists by a jury, the PhD student was invited to present a summary of her research project to SPIN participants. All presentations were subsequently put to the participants for a vote. "As the presentations were given online, I couldn't see people's reactions, so it was difficult to judge the interest sparked by my research summary," says Myriam Paquette. "I have received several very positive comments and congratulatory messages. My goal is to continue to support sports teams while doing applied research." »
Guy Thibault, Director, Sport Sciences at INS Québec, is impressed by Myriam Paquette's work: "So much innovation to advance training methods — we never see this so early in a career. Myriam breaks the mould by highlighting concepts that raise standards. I hope seasoned scientists will draw on her inspiring work. Myriam is a source of pride for the entire INS Québec team!" »
To be eligible for the Young Investigator Award, scientists submitting a research project summary must be a student or have recently graduated. In the coming months, Paquette will complete her PhD at Université Laval. The research project summary presented at the SPIN summit is directly linked to her doctoral thesis. This thesis is under the supervision of François Billaut and François Bieuzen, who is also an Exercise Physiologist at INS Québec.
Currently, Myriam Paquette works mainly with para-cycling and para-swimming teams, where she monitors athletes, conducts physiological tests and advises coaches on training plans. "I want to drive knowledge in this field forward, especially around Paralympic sports, because very little research has been carried out in this area to date," concludes the 2020 Young Investigator Award winner.
-30-