Beijing 2022 – INS Québec has supported 9 out of 10 athletes
 February 3, 2022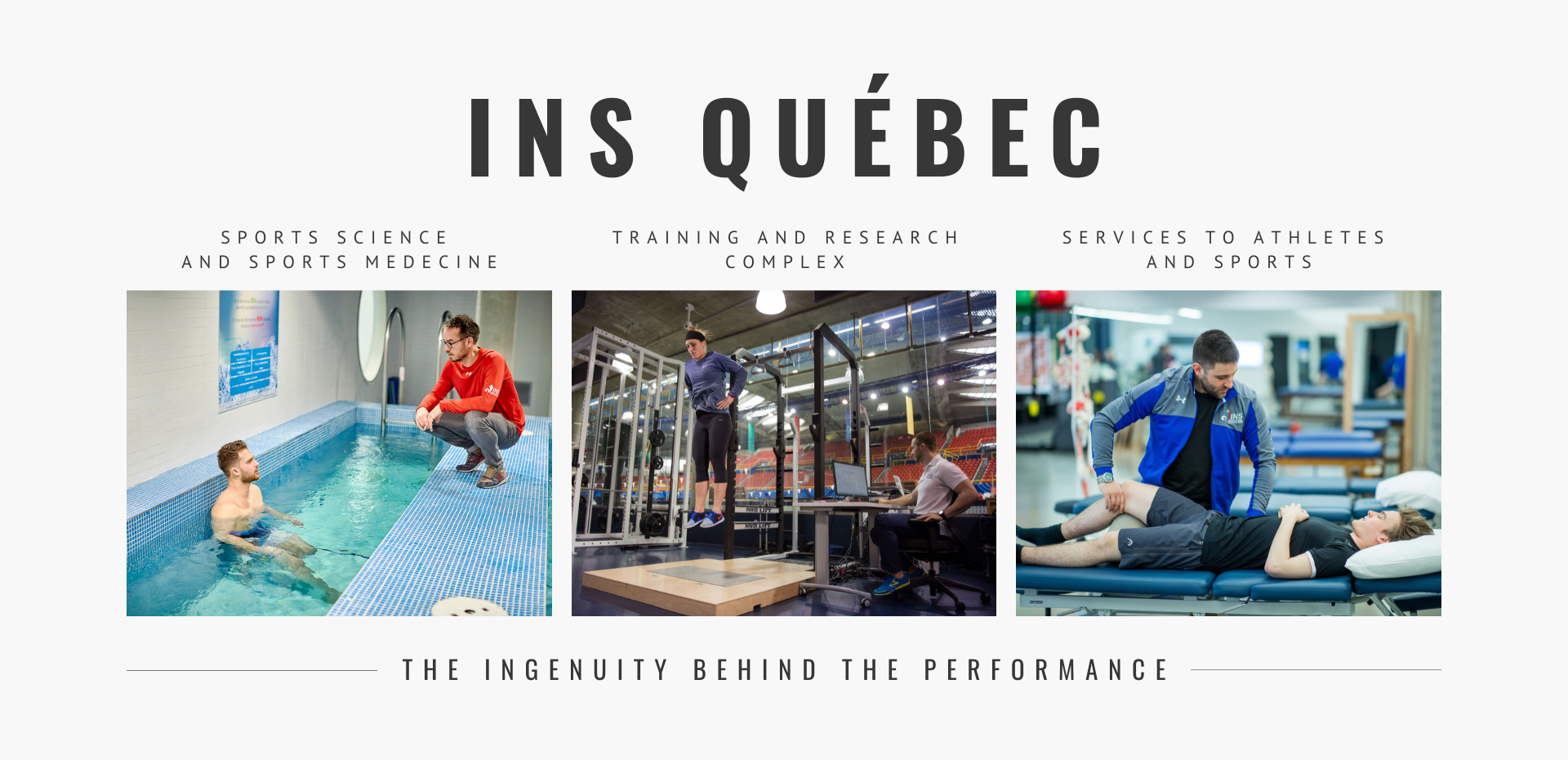 INS QUÉBEC HAS SUPPORTED 9 OUT OF 10 ATHLETES FROM QUÉBEC WHO WILL BE AT THE BEIJING WINTER OLYMPICS GAMES
The Institut national du sport du Québec (INS Québec) and its Network partners are proud to have supported 59 athletes in their preparation for the Beijing Winter Olympic Games. This represents almost 90% of the 66* athletes coming from or training in Québec and more than a quarter (27%) of the 215 athletes on Team Canada at Beijing.
Yves Hamelin, Vice President, Performance Services at INS Québec, said, "Participating in the Olympic Winter Games has never been an easy journey and those who will be in Beijing will have experienced more adversity than anyone before them. The many sport science and medicine specialists supporting the athletes have also faced challenges they have never faced before. Like the athletes, these men and women have shown determination, resilience and innovation to prepare them for optimal performance. More than ever, our specialists have demonstrated that INS Québec is 'The Ingenuity Behind the Performance.'"
Eleven Specialists From INS Québec Will Be in Beijing
In addition to having contributed to their preparation, six INS Québec specialists will provide direct support to the short track speed skaters, three of whom will be onsite in Beijing while three others will be supporting them from Montréal. The specialists who will be onsite are François Bieuzen (exercise physiologist and Integrated Support Team leader), Dr. Gabrielle Ostiguy (doctor) and Émilie Turner (physiotherapist). They will be supported by their colleagues in Montréal: Simon Deguire (exercise physiologist), Evelyne Dubé (medical & scientific support advisor) and Kevin Roux (strength and conditioning). On her end, Josiane Roberge (lead physiotherapist) will assit the figure skating group.
Four other members of the Institut's personnel will also be in Beijing as volunteers, including three as members of the Canadian Olympic Committee's mission team: Sarah Bergeron (coordinator, operations), Lu Bonnet (advisor, high-performance sport) and Catherine Naullau (nutritionist). In addition, Caroline Truchon (advisor, high-performance sport) will be working for the Beijing Organizing Committee.
* The INS Québec defines "athletes from Québec" as those who have mentioned Québec as their place of birth, hometown or residence or who are affiliated with the INS Québec, which gives a total of 66 athletes. The Canadian Olympic Committee lists 57 athletes from Québec based on the preferred location expressed by the athletes.
Québec athletes supported by the INS Québec Network
Freestyle Skiing - Aerials
Freestyle Skiing - Moguls
Freestyle Skiing - Slopestyle/Big Air
Speed Skating - Long Track
Speed Skating - Short Track