The sports medicine clinic is located in the Institut national du sport du Québec (INS Québec) Complex itself at the Montreal Olympic Park. Our team of highly qualified multidisciplinary professionals will provide all the support necessary for you to achieve excellence in high-performance sports.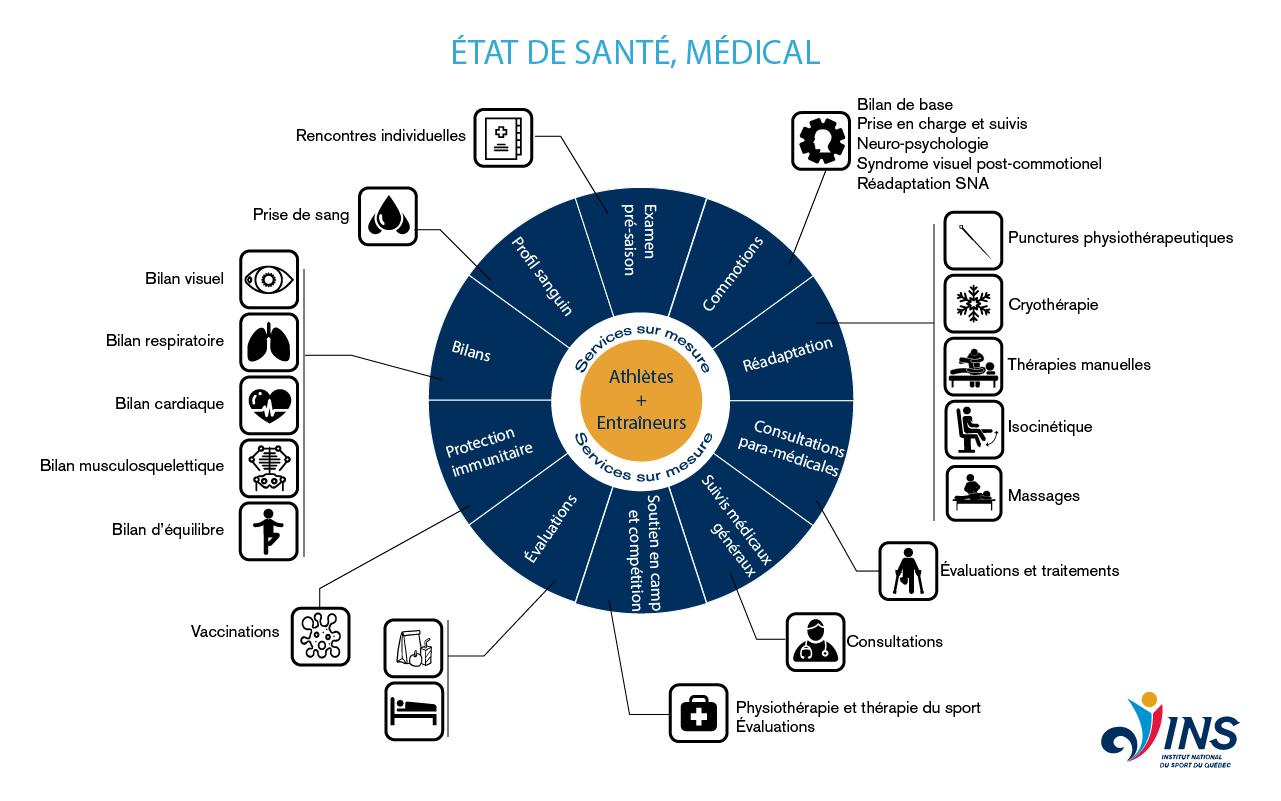 Athletes of all ages who are in the Excellence, Élite, Relève and Espoir categories and are members of a national sport organization funded by Sport Canada or the Ministère de l'Éducation et de l'Enseignement supérieur du Québec can access the services provided at the INS Québec clinic once they have registered.
SPORTS MEDICINE CLINIC | Appointments and Opening hours
Opening hours
Monday to Friday: 8 a.m. to 7 p.m.
Saturday and Sunday: closed
Sexual health clinic
The last Thursday of each month
Walk-in clinic
Thursdays
Sports Medicine Services
Sports medicine – Sports nutrition – Sports physiotherapy and sports therapy – Massage therapy – Osteopathy – Interdisciplinary clinic on concussions – Health check – Pre / per / post seasons camps – Sexual health clinic – Walk-in clinic
Our sports medicine experts
Réseau Francophone Olympique de la Recherche en Médecine du Sport
The French-speaking Olympic Sports Medicine Research Network (ReFORM for Réseau Francophone Olympique de Recherche en Médecine du Sport) is one of the eleven worldwide Research Centres for Prevention of Injury and Protection of Athlete Health recognized by the International Olympic Committee.
Click here to learn more about ReFORM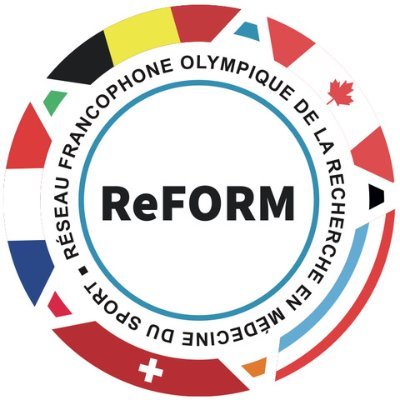 Personal Information Protection Officer
Jennifer Cottin
Manager, Sports Medical Services, Sports Medecine Medical Clinic
514 255-1000 ext. 152
INS Québec Sports Medicine Clinic