FEMALE ENTREPRENEURSHIP IN SCIENCE
Interview with six passionate women about sports science   
As part of the International Day of Women and Girls in Science on February 11, 2021, INS Québec wishes to highlight the remarkable work of its employees who work with passion every day to optimize the performance and well-being of the athletes training at the Institut. According to Statistics Canada, women working in science and technology represent less than a quarter of the workforce. INS Québec has more than ten women on its team who hold positions in sports science. To continue the conversation and celebrate this strength at the Institut, let's take a few minutes to get to know six inspiring women who share their passion for science with us.
Myriam Paquette
Exercise Physiologist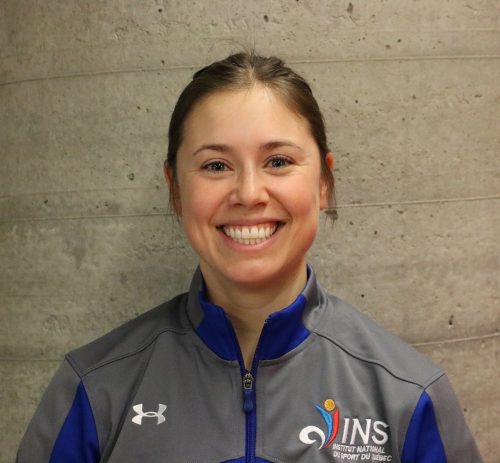 How did you come to get a job in sports science?
"I first studied kinesiology out of passion for physical activity and sport. I was fascinated by my physiology lessons and the challenge of applying scientific knowledge in the field, especially through training programs for top athletes. This is what brought me to sports science."
What are the projects you are currently working on?
"I am an Exercise Physiologist with the national para-swimming and para-cycling teams. My role with these teams includes assisting coaches in planning trainings and measuring athlete adaptations to training using daily monitoring and physiological testing. I am also completing a doctorate in exercise physiology, where I am studying the role of peripheral adaptations on canoeing performance and training methods to optimize performance in this sport."
Daphné Laurin Landry, PhD, PsyD
Psychologist, Sport and Mental Health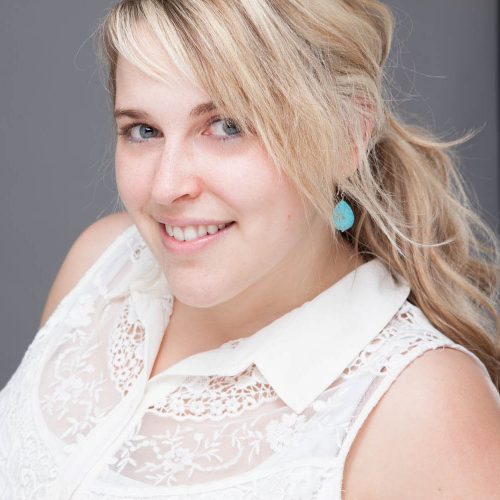 Why are you passionate about sports science?
"I love human science, where you take a look at the individual behind the athlete. Who is really this person ? What are its values? What are his/her fears? What are their aspirations? What is difficult for this person and who does he/she want to be and become? Science makes it possible to adopt therapeutic approaches and methods to support athletes in their self-discovery and to help them achieve healthy mental health in a demanding context of high-level performance."
Can you give us details about your current work?
"At the moment, I work mainly as a clinical psychologist with athletes identified as Excellence level who have psychotherapy needs. I provide them with support and supervise them to promote their mental health. It must be said that many athletes have experienced several stresses in recent months. I also work as a mental trainer with the para-swimming high performance center in preparation for the Paralympic Games in Tokyo."
Amélie Soulard, PhD
Mental Performance Consultant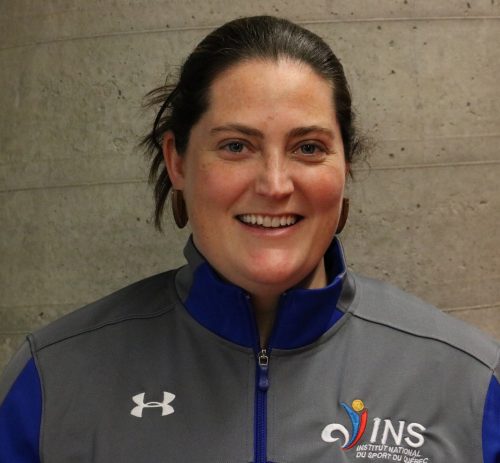 How would you describe your passion for your job?
"What fascinates me is supporting athletes, coaches and sports organizations in reaching their goals and optimizing their performance and psychological well-being. Each individual and each team is unique and creates their own path to success. I am the one who walks with them, sometimes guiding them, other times listening or welcoming their emotions. I accompany them until we reach our ultimate destination!"
What are some of the topics that interest you and that you are putting your energy into these days?
"I am actively working on the mental preparation of boccia athletes for Paralympic Games in Tokyo. I am interested in the career development of Paralympic athletes and the concept of generativity ("to give back") with them. I am involved in developing the skills of sports science stakeholders by setting up communities of practice within the INS Québec Network and leading one (or more) professional co-development group(s)."
Josiane Roberge
Chief Physiotherapist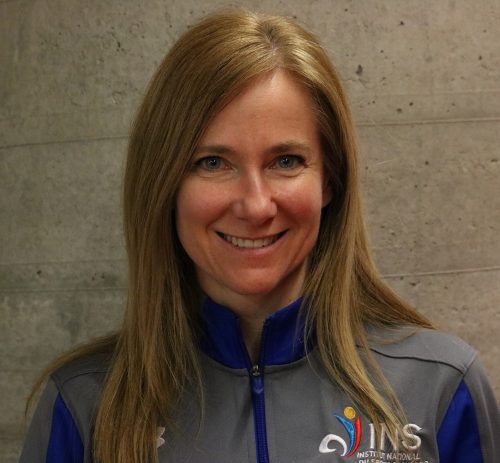 Why are you still so stimulated by your profession today?
"I have always been passionate about sport. I fully adhere to the discipline and effort required to achieve performance. Sports physiotherapy is a constantly evolving science and staying on the cutting edge is a very stimulating challenge. There is also the human side. It is very rewarding to be able to help athletes reduce their risk of injury or return to performance after an injury."
Marie-Anne Léveillé
Physiotherapist and exceptionally COVID Supervisor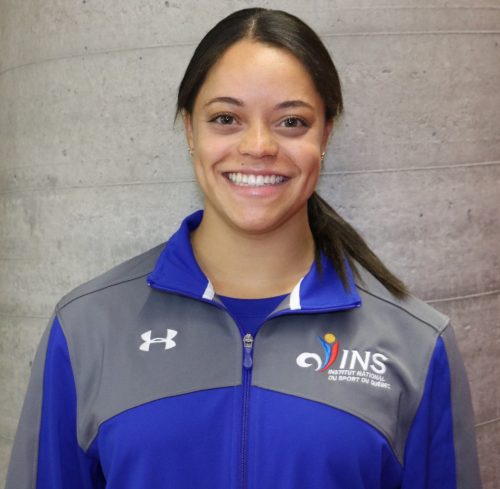 Alexandra Lafrance
Physiotherapist and exceptionally COVID Supervisor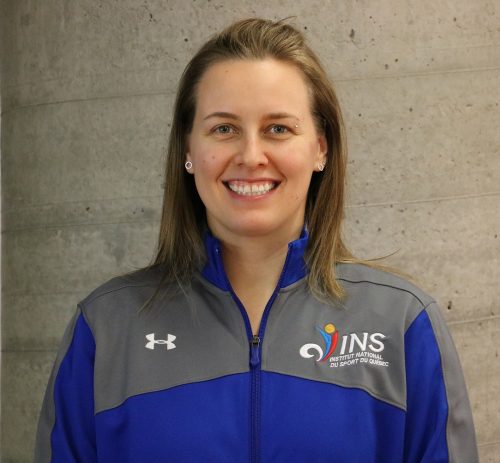 Since the beginning of the pandemic, many people have had to add new tasks to their jobs. Marie-Anne Léveillé and Alexandra Lafrance, physiotherapists, had their share of challenges with new tasks add to their daily life related to the handling of medical and scientific data.
Marie-Anne Léveillé
"I believe that the keyword that best represents my experience from March to November 2020 is the word 'adaptation'. We had to create a whole new system from scratch and with the notion that everything could change at any time due to the new directives we received from Public Health every day. We had to accept the fact that just because information was true the day before, it wouldn't be true the next day. Communication with the various stakeholders was the key to the success of our daily work. Although some days were more difficult than others, I am extremely proud to have created a data method that has evolved over time and which still allows to keep the doors of the INS Québec open to this day."
Alexandra Lafrance
"Since December 2020, my role has mainly been to manage screening questionnaires and epidemiological surveys. I must clearly identify each situation associated with each questionnaire in order to be able to draw certain specific data. Our team has learned from month to month how to optimize data collection in order to be able to sort it more quickly and efficiently and thus be able to share the necessary information with the directors of the INS Québec. This data is shared with government agencies and the COC / ANP in order to give access to our athletes to the Complex and to help with pan-Canadian data collection. Quite a challenge, but how rewarding when you think of the athletes who can continue to pursue their dreams because of evrything we do!"