NATIONAL COACHES WEEK: THE PEOPLE WHO INSPIRED DANIEL TRÉPANIER AND SASHA MEHMEDOVIC
As part of National Coaches Week, INS Québec has asked coaches to introduce us to the mentors and coaches who in turn have inspired and influenced them.
#ThanksCoach
DANIEL TRÉPANIER, HIGH PERFORMANCE DIRECTOR AT BOXING CANADA 
His first coach, Léonard Kwitkowski, played a major role in his life. "I was 14 years old when I first met Léonard. He passed on his passion for boxing to me. Seeing him in the gym every day with such enthusiasm for the sport made me want to pursue a career in boxing. I may not have had the ability to reach my highest goals as an athlete, but thanks to Léonard, I've found my way as a coach."
Léonard Kwitkowski passed on technical knowledge, a strong work ethic and good values to Daniel Trépanier. "The work ethic that Léonard instilled has not only helped me in the gym, but also in my studies and in life," Trépanier says.
But above all, it is Kwitkowski's passion for the sport that still helps drive him.
"Today, every time I see him, he motivates me. He reminds me of the reasons why I'm a coach," says Trépanier, who has kept in touch with his mentor for the last three decades.
Léonard Kwitkowski opened up the world of boxing to Daniel Trépanier and helped him to stay there after his career as an athlete, by guiding him toward a career as a coach. "For me, boxing isn't a job, it's a passion," the High Performance Director concludes.
Thank you, Léonard Kwitkowski!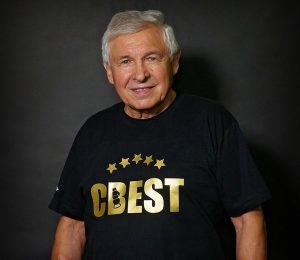 SASHA MEHMEDOVIC, COACH FOR THE NATIONAL JUDO TEAM 
A former high-level athlete, Sasha Mehmedovic competed in the Beijing and London Olympic Games. The first person who influenced his career path was his father, Nihad. Having been a coach at a judo club just outside Toronto for a number of years, Nihad Mehmedovic is a real enthusiast of the sport. "For me, watching my father train young people at the local club has fostered a real passion for teaching. He was able to transform young people through sport," says Mehmedovic, who, despite this paternal influence, did not intend to become a coach during his career.
After retiring from high-level sport in 2013, Mehmedovic was contacted by his former coach, Nicolas Gill, who suggested that he should become a coach for the national team. "Guided by Nicolas, I was able to develop my own values and philosophy as a coach. He was a mentor to me," he recalls.
Nicolas Gill was also a great inspiration for Mehmedovic who, like his mentor, was transitioning from a high-level athlete to a coach. "Nicolas supported me during my first few years as a coach. Without him, I wouldn't be where I am today." Nicolas Gill helped him discover all the aspects to becoming a coach.  "At the start, I didn't know much about what it meant to be a coach. I quickly realized that training is not just about teaching techniques — first and foremost, it's about connecting with the athletes," he says, emphasizing that a good relationship with athletes is the basis for success. "Nicolas made me realize that you have to build trust with the athletes, so that they listen to you and understand what you're saying to them."
Now well established in his role, Sasha Mehmedovic sees a similarity in the skills required of both coach and athlete: "Training high-level athletes requires motivation, passion and commitment, which are skills that are also required of an athlete."
Thank you Nihad Mehmedovic!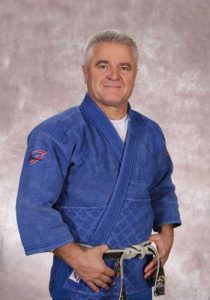 Thank you Nicolas Gill!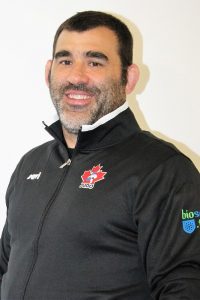 #ThanksCoach