Photo Credit: Water Polo Canada
NEW METHODOLOGY AND DATA COLLECTION TO EVALUATE TRAINING LOAD OF WATER POLO GOALIES
The repercussions of the pandemic have not been easy to manage for any sport in general, but particularly for team sports due to a prohibition of physical contact. This is the case for the national women's water polo team which has not been able to play any official games since December 2019.
Despite the suspension of the competitions, the preparation had to continue. Several collective efforts have therefore been deployed. The goalies of the women's water polo team had the opportunity to work with experts from INS Québec in order to be able to measure their level of work intensity during training and games.
The objective of the experts working on the project, Julien Clément, Performance Analyst, and Félix Croteau, Physiotherapist, at INS Québec, was mainly to set up long-term follow-up measures regarding training load and fatigue level of athletes. There are sensors on the market, commonly called Inertial Measurement Unit (IMU), which can be used to compile a number of information related to physical effort. However, a colossal challenge lay ahead.
To collect specific data for an aquatic sport such as water polo, it would be necessary to calculate the quantity of movements performed by goalies in the water, such as their jumps, their lateral movements, or even their number of kicks given during high intensity phases.
It was at that point that the two experts came up with the idea to develop a new method to collect this information.
"Unfortunately for us, no waterproof sensors existed yet that could go underwater, so we had to use wearable vacuum-packed sensors and secure them to the athletes' lower backs with waterproof physiological tape. We initially used a food sealer to make sure that water did not enter, but this procedure was too long, impractical and irritated the skin of the athletes after a few sessions ", underlines  Julien Clément, Project Manager.
"We looked for a solution that would make it easier and faster to put into practice. The idea of tailor-made waterproof cases took hold as all attempts without sufficient protection destroyed the sensors.", says Félix Croteau, Project Supervisor.
Case Design
"We therefore reached out to the consulting engineering firm Philomec to design these cases," explains Félix Croteau.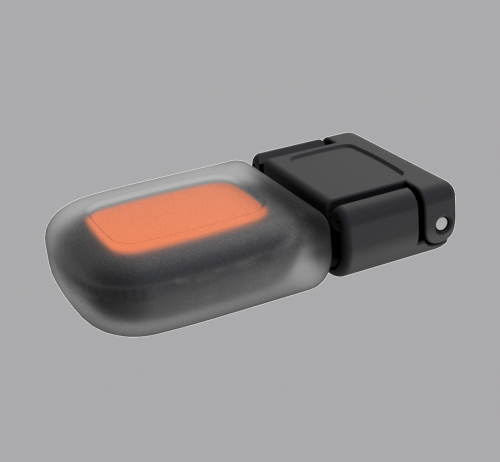 "The challenge of this project was to design, prototype and manufacture a small series of cases within a limited timeframe. We had to be creative and efficient to get cases that were both truly waterproof and ergonomic for athletes." , specifies Hugo Jobidon-Lavergne, Project Manager for the consulting engineering firm Philomec.
To make it more user-friendly, custom pockets have been sewn on goalies jerseys to insert the waterproof cases containing the sensors.
It is through this data collection with sensors, that it is now possible to calculate more precisely the physical effort of athletes in order to prevent the risk of injuries by avoiding acute and high chronic training loads.
This new methodology is very promising.
Series of cases for sensors
Several analyzes have led to the conclusion that the data collected in the various intensity zones during training are completely distinct from those observed during games.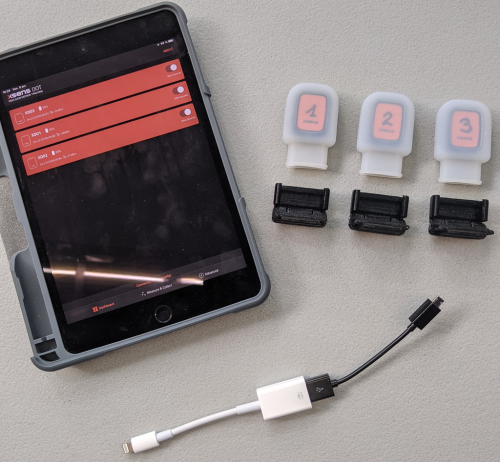 This observation offers potential solutions for coaches to optimize the preparation of athletes.
"We have spent many years exploring different options for quantifying aquatic training load. The efforts of INS Québec, under the leadership of Félix Croteau and Julien Clément, have provided an important breakthrough for the future of athlete monitoring in water polo and also in other aquatic sports.", says Justin Oliveira, High Performance Director of Water Polo Canada.
This new tool developed at the initiative of INS Québec is a real innovation since nothing of the kind existed before on the market.
Research is currently continuing with the collaboration of Sylvain Gaudet, Physiologist at INS Québec. The automation of clear and comprehensive results is a priority since it has to be user-friendly for the staff and coaches. By combining this data with the one recorded outside of the water, it will be possible to better plan performance spikes of goalies and other athletes over the long term.
***
List of experts, federations and companies that participated in the project:
Research project:
Organization responsible of the project: Institut national du sport du Québec through Own The Podium program
Research topic: Accelerometer-based assessment of neuromuscular fatigue of water polo athletes
Project Manager: Julien Clément, Ph. D., M.Sc.A., ing., Performance analyst, INS Québec
Project Supervisor: Félix Croteau, PT, Ph. D. (c), FCAMPT, RISPT, physiotherapist, INS Québec, and ESI chief for water polo
Collaboration: Water Polo Canada and Canadian National Team goalies for validation
Design and manufacture of the waterproof case:
Engineering consulting firm: Philomec
Case design Project Manager: Hugo Jobidon-Lavergne, M.Sc.A., Project Manager, Philomec
Case design Project Supervisor: Léo Frade, Ph. D., ing. CEO, Philomec