On Friday, May 31, the INS Québec complex, located at the Olympic Park welcomed many young visitors for Olympic Day, organized by INS Québec in collaboration with the Canadian Olympic Committee (COC).
An opportunity to try out several sports
Students from three Montreal elementary schools were invited to the Institut to try out three of the nine featured sports. As such, 350 students were able to learn the basics of Olympic and Paralympic sports.
Workshops in boxing, gymnastics, judo, boccia, track and field and fencing took place in the INS Québec sports facilities, whereas the Olympic Park Sports Centre pools hosted swimming, water polo and artistic swimming workshops.
During these sports initiation sessions, students were coached by athletes or high-performance sports coaches. They were able to learn the rules and basic movements of each sport and had the chance to experience a little training session. It was about discovering sports in a non-competitive learning context.
Fun, first and foremost!
Students could count on the support of several Olympic athletes, such as Dorothy Yeats (wrestling), Philippe Beaudry (fencing), Joliane Melançon (judo), Charline Labonté (hockey), Olivier Jean (speed skating), Sandra Sassine (fencing), Étienne Lalonde-Turbide (fencing), Marie-Ève Marleau (diving) and Olya Ovtchinnikova (fencing). But the star that stole the show on Olympic Day was Komak, the Canadian Olympic team mascot, who strolled through the various sports facilities to meet the kids, take pictures and try a few Olympic moves himself.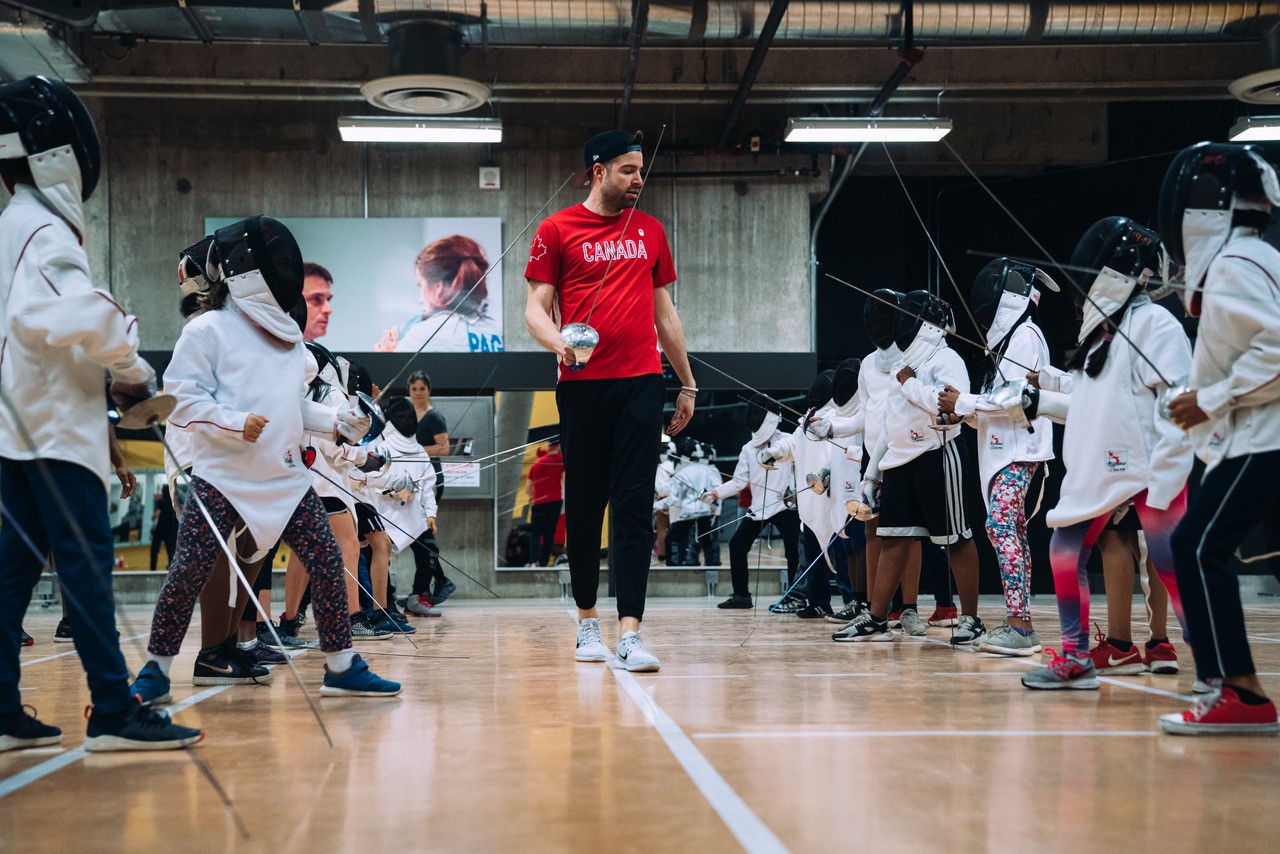 Discovering new activities
Held in the same sports facilities used for training high-performance athletes, Olympic Day at INS Québec allowed students to try out various Olympic sports, some of which were unknown to them, such as fencing and the Paralympic sport of boccia.
Olympic Day celebrations
Each year, Olympic Day celebrations take place around the world to commemorate the birth of the modern Olympic Games and aims to motivate people to adopt a healthy lifestyle in keeping with the Olympic values of excellence, respect and friendship.
The 2019 Olympic Day at INS Québec helped many kids discover sports and learn about the Olympic movement. Seeing the participants' bright smiles, we can be sure that many of them will be inspired to move and develop a passion for sports.