RBC TRAINING GROUND IN ACTION FOR ITS REGIONAL QUALIFICATION IN CAPITALE-NATIONALE AND CHAUDIÈRE-APPALACHES REGIONS
Talent identification to discover the next Olympic athletes
The Institut national du sport du Québec (INS Québec) is proud to have been appointed with the organization of the Canadian Olympic Committee's RBC Training Ground regional event in Quebec City. Regional partner, Excellence Sportive Québec-Lévis (ESQL) has been involved annually in this program for several years in order to contribute to the identification of the next Olympic athletes by hosting the event in the Capitale-Nationale and Chaudière-Appalaches regions. This Saturday, April 9, at the PEPS of Université Laval, athletes aged 14 to 25 are invited to come and test their speed, power, strength and endurance in order to demonstrate their talent in front of the best coaches and sports representatives in Canada.
Nine National Sport Organizations are participating in the program and will attend the regional qualification to recruit the next Olympic athletes. Excellence Sportive Québec-Lévis is pleased to be, once again, part of the collaborators of the RBC Training Ground at the PEPS of Université Laval. We are participating to promote our regional athletes and give them an opportunity to showcase themselves to National Sport Organizations," said Katherine Gallant, Coordinator, Athlete and Training Group Services at ESQL.
The top 100 athletes from across Canada will move on to compete at a national final. The results are then compared to high-performance benchmarks and up to 30 are selected as RBC Future Olympians to receive funding and support to pursue their Olympic aspirations. This talent identification program provides high-level resources for athletes to achieve their dream of reaching the podium.
Athletes in attendance will have the opportunity to meet two high-performance athletes who have previously participated in the RBC Training Ground. Marion Thénault, bronze medallist in the mixed team aerials event at the Beijing 2022 Olympic Games, and Florence Maheu, canoe-kayak (slalom) athlete at the Tokyo 2020 Olympic Games, will be onsite at Université Laval.
To register and know more about the program: https://www.rbctrainingground.ca/
***
What is RBC Training Ground?
RBC Training Ground is a talent identification and athlete funding program of the Canadian Olympic Committee, the Canadian Olympic Foundation and RBC, designed to find young athletes with Olympic potential, and provide them with the resources they need to achieve their podium dreams. With the belief that high performance sports should be accessible to all athletes that are talented, qualified and have the will to compete, this program travels the country searching for athletes between the ages of 14 and 25 that will fuel the Canadian Olympic pipeline.
The program is coordinated in the province of Quebec by INS Québec, in collaboration with its regional partners, Excellence Sportive Québec-Lévis (April 9, 2022) and Excellence sportive de l'île de Montréal (May 1, 2022).
For more information:
Provincial Partner
Events Coordinator
Claudie-Anne Leblanc
Coordinator, Digital Communication
& Events
Institut national du sport du Québec
C. 438.884.7974
caleblanc@insquebec.org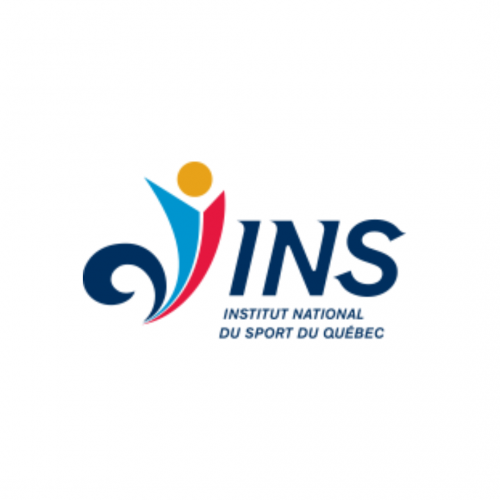 Regional Partner
Collaborating Organization
Katherine Gallant
Coordinator, Athlete and Training Group Services
Excellence Sportive Québec-Lévis
C. 581.998.0215
kgallant@esql.ca