LET'S STOP THE VIRUSES!
There are always viruses circulating around us. The COVID-19 of course, but also many others like the flu and the gastro.
INS Québec has launched a campaign of three humorous vignettes to invite all athletes to maintain their good habits in order to stay healthy and continue practicing their sport. Washing your hands, wearing a mask and staying home if you have symptoms is always a good idea!
Let's not throw away all the efforts of the last few years, let's continue to stop the viruses.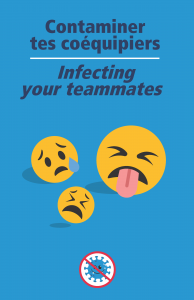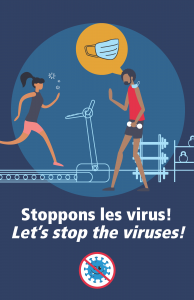 Click to view the second clip.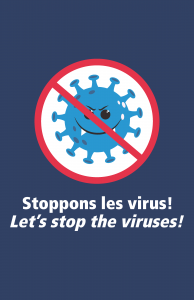 Continue to follow the basic sanitary rules, both in training and on the road during competitions, it's more than important for your health and the health of others!