PURSUING TRAINING AND DEVELOPMENT PROGRAMS AS A COACH
Interview with four coaches registered at the Advanced Coaching Diploma
As part of the National Coaches Week from September 18 to 26, 2021, INS Québec wants to highlight the remarkable work of sports coaches who work tirelessly to optimize the performance of athletes so they can achieve their goals. Discover the journey of four inspiring coaches who share their passion for their profession with us. Pursuing their development as a coach through the Advanced Coaching Diploma (ACD) offered by INS Québec, in collaboration with the Coaching Association of Canada (CAC) and the Canadian Sport Institute Network, they share with us their philosophy of training, their personal challenges, their motivations and the key to success in being a good coach to their knowledge.
Isabelle Leclaire
Head Coach
Women's hockey
Carabins from the University of Montreal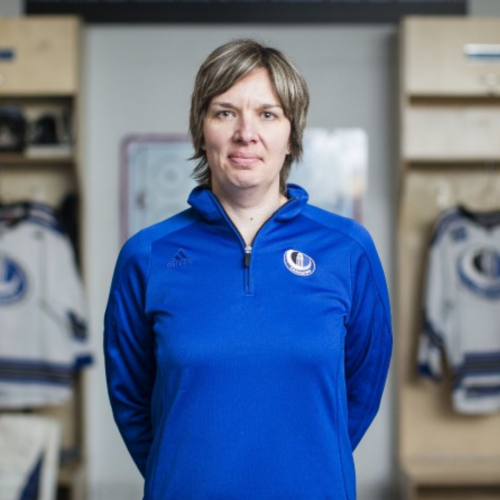 Why did you decide to enroll in the ACD?
"I had four years of experience as a head coach when I registered in 2013 and we had just won our first Canadian title in just four years of existence. I knew I had to improve and change at that point in order to continue to be successful. Defending a title, staying at the top, that is not part of my philosophy. I wanted to go further personally to help our team go further."
As a ACD graduate, why did you show interest in taking diploma-related courses again?
"Much for the same reasons as in 2013 when I signed up for the ACD. I felt that I had reached a certain level and that I needed to refresh my knowledge. The pandemic has allowed me to take a break, to read a lot and to question certain notions again. I wanted to see if there were new things that could help me keep improving. I did some experiments and I needed to check where I was regard to the advances in 2021. Being a good coach and being at the service of his athletes is for me to stay up to date, to question myself , interact with other coaches, try new things and get up-to-date information."
Can you share with us something important to you that is at the heart of your coaching philosophy?
"I believe in the importance of creating a training environment that allows the development of athlete's autonomy and adaptation to various and multiple situations. I use the principles of non-linear pedagogy as well as the decision-making training model. I believe in the theory of self-determination that one must respond to the needs of autonomy, belonging and a sense of competence. I try, by my way of communicating, to meet these three needs. I believe in the importance of creating an environment where fun is present."
Mike Thompson
Head Coach
Para swimming
National team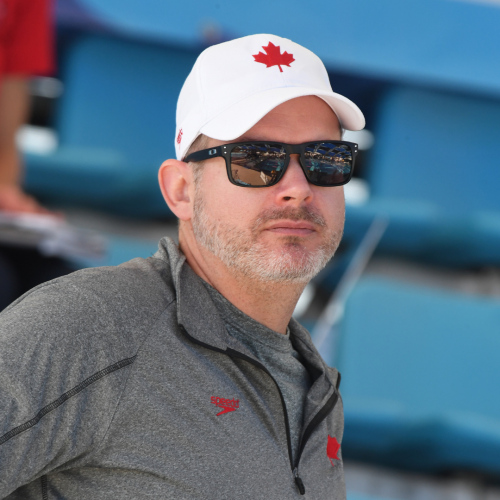 What do you say to your athletes to optimize their motivation?
" I try to galvanize my athletes around doing things as a "squad" or a "team" even though this is an individual sport. There is a lot of power in numbers and athletes feel stronger when they know many people have their backs. I don't like giving specifics because it's the edge people get when they train in my group."
How do you get your athletes to try new techniques? To trust the process in relation to their progress?
" I had a very tough time with this in 2015 when we started the group. New athletes were heading into a Paralympic year and it didn't make much sense to make a bunch of changes then. Over time, we were able to recruit more athletes that were willing to take advantage of the 1% things that enhance their training. I still think there are far too many swimmers that rely on "hard work" and "feel for the water" as their main metrics for performance. Our sport can come a lot further in that respect."
Tell us about a memorable moment as a coach?
" Helping Benoit Huot win a bronze medal in Rio 2016, against all odds, was one of my favorite moments as a coach. Working with Tess Routliffe through a major injury and focusing on 2023 is very exciting. I think this is going to be the best 3 years of coaching I will ever do."
Anic Bellerose-Daneault
Group Sports Scholarship Program Coach and Head of sector
Gymnastics
Uni gym Gatineau Club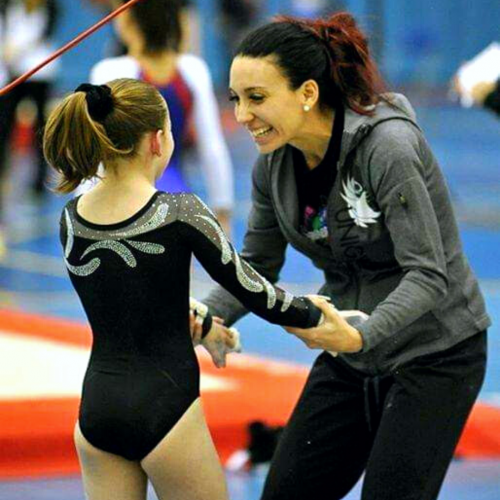 How do you balance family, work and professional development?
"To be honest, I would say it hasn't always been easy. I currently have three children under the age of four who are very time consuming. On the other hand, when I sit down in front of my computer every Tuesday morning for class, it allows me to get away from my role as a mom and concentrate on my passion: sport. It motivates me to interact with other coaches and it allows me to develop myself as much as a coach than as a person. I made it through the first year with the help of my mentor and the support of my colleagues at ACD. My husband also encourages me a lot in my professional training being himself a hockey coach and passionate about sport. I am very lucky because I work in a club where work-family balance is a priority. Despite my busy schedule and my reality as a coach, we manage to organize ourselves well and this is largely thanks to the support of my employers."
What would you say to someone considering enrolling in the ACD?
"The ACD is a great enrichment for every coach who participates in it. We learn about sport, technique, injuries, nutrition and many other aspects, but especially about ourselves. The mentors are motivating and above all very interesting and their approach allows us to question ourselves about our coaching in order to improve. It's a worthwhile investment that will remain with us throughout our careers."
What is a great coach for you?
"A great coach for me is someone who puts the athletes first. A coach is there to support the athletes throughout his career and throughout ups and downs. The coach listens to the goals, needs and desires of the athletes. The coach must encourage the athletes to surpass themselves, to overcome their fears and above all to develop their skills to unlock their full potential. A coach needs to have a special bond with his athletes if they are to perform at their best. A passionate coach doesn't count his hours and is always ready to learn new things to be even better."
Francis Bachand
Founder and Head Coach of Capitale Triathlon – Capitale Natation
Founder and Race Director of Triathlon Duchesnay
Triathlon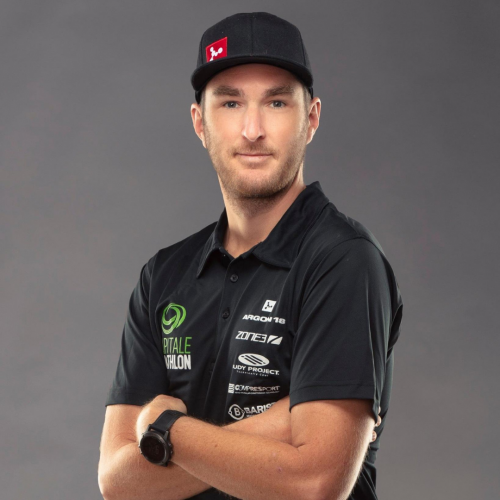 How would you compare the way you coach between your early days and now?
"Listening to the needs of the athlete is greater today. I no longer believe in the universal winning formula. Each athlete has their own needs and will follow their own development. The coach's ability to listen and adapt are central pillars."
Share with us a particularity of your sport in terms of training?
"The slowing down of athlete development in triathlon is in my opinion the most important issue for the next few years. Triathlon is a late development sport, skills must be learned gradually. A solid foundation will help prevent injuries. The right amount of training will also keep the athlete motivated for a long time. Finally, slowing down the progression will ensure a peak at a logical and mature age."
What is the key to success in sport in your opinion?
"The key to longevity in sport is simple; control your motivation by ensuring the perfect balance between pleasure and surpassing."